Co-Founder Meredith Soelberg PT, DPT, MBA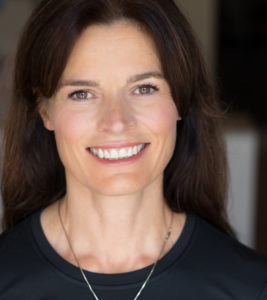 Dr. Soelberg received her Master's degree in Physical Therapy (MPT) from Northwestern University Feinberg School of Medicine in Chicago and her Doctorate degree in Physical Therapy (DPT) from EIM. She earned a BS and MBA from the University of Illinois.  Her own injuries at a young age as a nationally competitive gymnast and as a Division I Varsity athlete, combined with having a loved one with Multiple Sclerosis, set her on a path to heal and ease the pain of others.
Dr. Soelberg established her strong clinical foundation at top-ranked Rush University Medical Center in Chicago.  Her years of experience and commitment to life-long learning have made her an expert clinician in treating the spectrum of orthopedic and sports related injuries spanning youth to adults, as well as persistent pain. One of Dr. Soelberg's clinical passions is employing research-grade technology to movement analysis to uncover the root cause of injuries and pain during walking, running, and sport performance.  She completed a 6-month certificate program in high tech movement analysis, movement re-education and return-to-sport with Dr. Chris Powers, Professor of Biokinesiology & Physical Therapy, and Co-Director of the Musculoskeletal Biomechanics Lab at USC.  She also completed the 6 month program Retrain the Brain: Integration of Manipulative Therapy, Movement Science and the Brain with Dr. Skulpan Asavasopon, Prof. at Loma Linda University and USC and nationally recognized expert in movement & pain science.  She is a member of the American Physical Therapy Association and its Sports, Orthopedics, and Private Practice special sections.
Dr. Soelberg has worked as a consultant to Fortune 500 medical device companies with state-of-the art devices for pain management and in clinical research assisting companies developing cutting-edge therapies for pain.  She is an avid runner, loves beach and mountain adventures with her family, and sporting events of all kinds.
Alexa Aftias, Head Trainer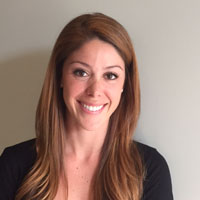 Alexa grew up in Northern California, practicing a number of sports including cross country, dance, track and field, and rowing. As captain of her rowing team in high school, she competed in both men's and women's events, and placed 7th in the nation in the Women's Varsity Single.  She earned a scholarship to join Loyola Marymount University's Division 1 Rowing team and became a member of the Varsity 8+, Student-Athlete Academic Committee, and Director's List.
Since graduating with a B.A. in Psychology, she has run marathons and joined the National Physique Committee, competing in the Bikini Division. She furthered her education by becoming certified by the National Exercise and Sports Training Association and is CPR/AED certified as well as FMS (Functional Movement Screen) certified.
She has experience working with professional athletes from the NBA and US Olympic Track Team, as well as actors and TV hosts, specializing in strength training, muscle patterning, weight loss, and stunt preparation.
She loves exploring new approaches to fitness and in her free time enjoys weight lifting, running, and tackling her latest goal of learning to play golf.
Joynier Lockett, Certified Personal Trainer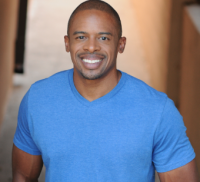 Joynier Lockett is a native of Los Angeles and grew up playing multiple sports including soccer, track & field, and football. A talented triple jumper in high school, he qualified for California State Championships before moving on to college to concentrate on football. During his collegiate career as a defensive back he would earn multiple All-Conference awards and All-American honors during his senior season at Lambuth University.
A certified personal trainer with more than 15-years experience coaching beginners new to fitness and elite level athletes, his approach to movement is functionality and proper mechanics before intensity, and he specializes in teaching proper compound movement techniques with barbells and kettlebells, including Olympic lifting. Joynier holds an Associates of Science Degree in Health Education, and Bachelor's Degree in Business Administration from Lambuth University. Additionally, Joynier is a level 2 Krav Maga Self Defense instructor, holds a 2nd level brown belt in Kung Fu, and trains boxing and Muay Thai. He is also a Certified Crossfit Coach, a Certified Weightlifting Performance Coach and Speed & Agility Coach through the National Sports Performance Association (NSPA), and certified in Long Term Athlete Development by the International Youth Conditioning Association (IYCA). His hobbies include obstacle course races!  He competes regularly in Tough Mudder & Spartan Series races throughout the western region.
Brittany Green, Certified Pilates Instructor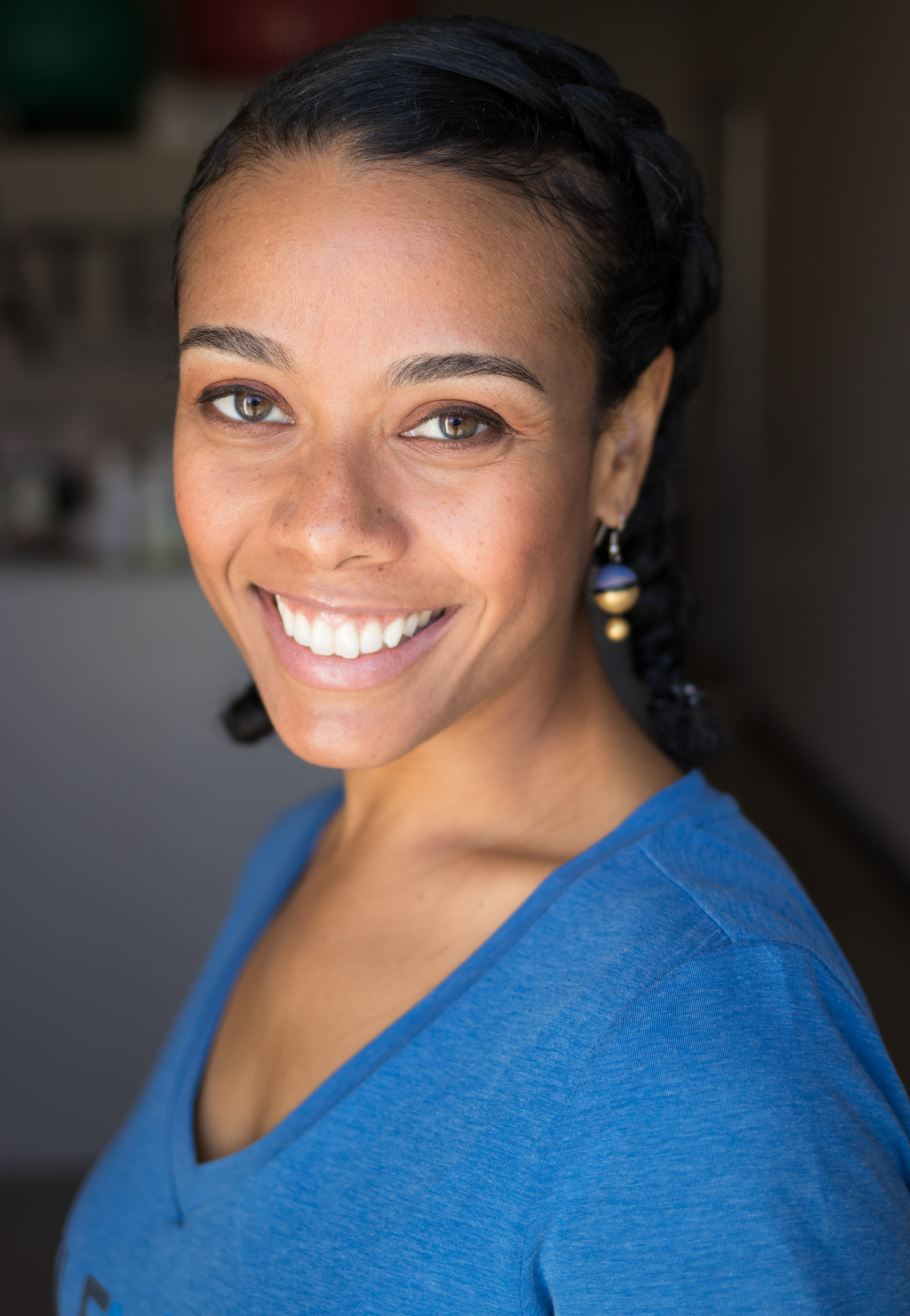 Brittany Green graduated from UCLA in 2011 with a Bachelor of Arts in World Arts & Cultures. In 2013, she became a Certified Classical Pilates Instructor with Whole Body Method and has been an active instructor since.
Sharing the classical Pilates technique is one way Brittany loves to connect with herself and others. Through working in proper alignment, strengthening and lengthening key muscle groups and meeting each client's personal needs, Brittany has observed how effective the Pilates technique can be. Thoughtful and creative, Brittany combines the wisdom of an old soul with the enthusiasm of a child by encouraging and challenging clients to advance progressively through the Pilates system.
When she's not teaching Pilates at Elevate, she is a Reiki practitioner and provides healthy cooking demonstrations through the Black Women for Wellness Kitchen Divas Program. Additionally, she is a student on the path to pursue occupational therapy with the intention to promote a lifestyle of wellness on a variety of levels.
LaMere Cornelius, Certified Personal Trainer

LaMere Cornelius is a National Academy of Sports Medicine Certified Performance Enhancement Specialist, and a National Strength and Conditioning Association Certified Strength and Conditioning Specialist with over a decade of experience in the fitness industry helping individuals from all backgrounds reach their goals.
An Oklahoma City native, he played basketball, football and track in high school, and earned a basketball scholarship to the University of Central Oklahoma, where he earned his Bachelors of Science Degree in Exercise Science.
He began his personal training career as a boxing coach and corrective exercise specialist and develops training programs that focus on improving strength, power, functional mobility, core stability, and mental function.
 Emiliano Acuna, Certified Massage Therapist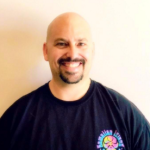 Emiliano received his massage certification from California Healing Arts College in September 1994. He then went on to receive his Bachelor's degree in Kinesiology-Exercise Physiology from California State University Northridge in May 1998. Emiliano was involved in many sports growing up including baseball, football, karate, weight training, and swimming. Exposure to physical therapy at a young age from sports-related injuries and having a natural ability with massage set Emiliano on his career path in massage therapy and rehabilitation. He has over 20 years of experience utilizing such techniques as Swedish, deep tissue, shiatsu, myofascial release and acupressure massage. Emiliano gets tremendous joy from being able to help people of all ages and athletic backgrounds return to pain-free living.
Emiliano enjoys spending time with his family, including his two dogs Blue and Fozzie. He also enjoys going to the gym, traveling, movies, and spending time at the beach.
Co-Founder Brooke Mitchell PT, DPT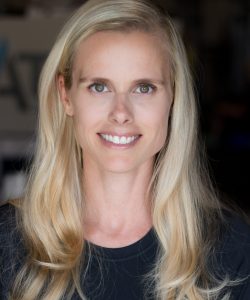 Dr. Mitchell received her Doctorate degree in Physical Therapy (DPT) from University of Southern California in 2006. Prior to that, she graduated cum laude from Duke University in 2000 with a Bachelor of Science degree in Biological Bases of Behavior. At Duke, Dr. Mitchell played on the women's tennis team, winning the ACC Championships 4 years in a row, and ranked #2 by the NCAA. In high school, she was nationally and internationally ranked in junior's tennis starting at age eleven.
Physical therapy significantly impacted Dr. Mitchell's life at a young age, which stemmed from sports-related injuries that she incurred in high school that required surgery. While many people doubted that she would ever be able to return to competitive sports, she spent significant time in PT, working with therapists to get back onto the tennis and basketball courts, which ultimately resulted in her receiving a full athletic scholarship to Duke University for Women's Tennis and to leading her high school basketball team to the California State Finals.
Dr. Mitchell's years of experience and success with patients of all ages rehabbing from orthopedic and sports related injuries and surgeries, as well as preventing or delaying surgeries, have earned her a reputation for clinical excellence.  She expertly combines manual therapy, exercise, and movement interventions, making dramatic changes with patients.  She is a member of the American Physical Therapy Association and its Sports, Orthopedics and Private Practice special sections.  She is certified in Myofascial Decompression, also referred to as cupping.
In addition to tennis, Dr. Mitchell enjoys skiing, golf, hiking with her dog, Pilates and spending time with her family.
Katie Lichty, PT, DPT, OCS
Born and raised in the central valley of California, Dr. Lichty has always loved living in California, earning her BS from the University of California Santa Barbara, and then receiving her Doctorate in Physical Therapy (DPT) from Chapman University in 2011.  She also has the special distinction of being a Board Certified Orthopedic Specialist (OCS), and has completed the rigorous McKenzie Method of Mechanical Diagnosis and Therapy (MDT) training for the spine.  Dr. Lichty is experienced in treating the full spectrum of orthopedic and sports-related injuries and surgeries in children and adults.
Dr. Lichty's love for orthopedic and sports physical therapy began as a freshman in high school when she injured her knee in soccer, tearing her ACL.  After working countless hours with physical therapists, she was able to get back on the field and also go on to play competitive volleyball.  She continues to have a great interest in ACL injury prevention and rehabilitation.  Dr. Lichty also has worked closely with Athletic Trainers for "ImPACT" sports concussion testing at the high school level and has significant experience deconstructing and treating complex spinal issues.
If she isn't working in the clinic, you can find her running along the beaches, boxing, playing classical piano, raising money for 18-mile night walks for suicide awareness, or cooking up a storm for a themed dinner party.
Nicole Surdyka, PT, DPT, CSCS

Dr. Surdyka received her Doctorate in Physical Therapy (DPT) from Emory University in Atlanta, GA and her BS from St. John's University. She was an All-American member of the Division-1 Women's Soccer Team that became the first team in the program's history to reach the NCAA Tournament.
 Dr. Surdyka has experience working with youth, collegiate, and professional athletes in the prevention and rehabilitation of sports injuries, and with individuals rehabilitating from the spectrum of orthopedic injuries and surgeries.  She has given national presentations on injury prevention programs to reduce the risk of ACL injuries and she was honored with the Emory University School of Medicine Susan J. Herdman Award for Excellence in Clinical Practice. Dr. Surdyka is a Certified Strength and Conditioning Specialist and is certified in Applied Functional Science.  She is a member of the APTA and its Sports, Orthopedics, and Research sections.
In addition to reading research articles and staying active in the physical therapy and sports performance world, Dr. Surdyka is a US Soccer Licensed Coach. She enjoys playing and coaching soccer, working out, hiking, and spending time with her husband (also a Physical Therapist) and their dog, Rosie.
Dr. Andrew Sullivan, PT, DPT, OCS, FAAOMPT, CSCS

Dr. Sullivan received his Bachelor's Degree in Exercise Science from Sacred Heart University in 2012 and went on to receive his Doctorate of Physical Therapy from Sacred Heart University in 2015, graduating as the valedictorian of his graduate class. He was a Division I All-Conference cross country and track and field athlete, and he took his running passion to the classroom, publishing research investigating running-related injuries. During his graduate studies, Dr. Sullivan was a faculty member for the College of Health Professions graduate programs and presented at state and regional conferences on physical therapy techniques to maximize clinical outcomes.
Dr. Sullivan initially became interested in Physical Therapy through his own experiences with injuries as a high school and collegiate athlete. He experienced injuries that had the potential to sideline him for multiple seasons but was lucky enough to find an amazing Physical Therapist that saved his running career.
In his pursuit of excellence, Dr. Sullivan completed his Orthopaedic Physical Therapy Residency at Sacred Heart University where he worked closely with Division I athletes in a variety of sports, taught in the graduate Physical Therapy program, and performed sports performance research.  He also completed the Kaiser Permanente Orthopaedic Fellowship in Sports Rehabilitation, gaining advanced training in clinical reasoning, manual therapy, movement science, and sports performance techniques from some of the fields foremost experts.  He is a Board Certified Orthopaedic Clinical Specialist and is soon testing for his Board Certification as a Sports Clinical Specialist and his Certification in Orthopaedic Manual Therapy.  He has completed six-month certificate series in Advanced Functional Biomechanics of the Lower Quarter with Dr. Chris Powers at the Movement Performance Institute as well as numerous other certifications, and has completed over 2,000 hours of advanced continuing education.
Dr. Sullivan is a Certified Strength and Conditioning Specialist, a Certified Exercise Physiologist, a Performance Enhancement and Corrective Exercise Specialist, and a Certified Sports Nutritionist. He is an active member of the associated national and specialty organizations.
Dr. Sullivan not only strives for academic and clinical excellence but dedicates himself to understanding each of his patient's experiences, collaboratively working to best address each individual's concerns, hopes, and goals.  When he's not in the clinic, he's 'running' around town, hiking, and raising a puppy with his soon-to-be wife, who is also a physical therapist!
Kyle Blix, Certified Personal Trainer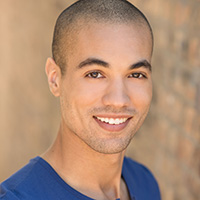 Kyle grew up in Chicago and began his fitness journey in high school as a three-sport athlete in cross country, football and track & field. A shoulder injury forced him to take a step back and he decided to learn everything about proper technique and exercise principles in order to avoid making the same mistakes in the weight-room. This quest for knowledge evolved into a full blown passion for sharing fitness with others and helping people develop better relationships with their bodies. Thus, after college, Kyle became certified as a personal trainer through the National Academy of Sports Medicine and has years of experience helping clients of all body types achieve their fitness goals and embrace a healthy lifestyle.  Kyle especially enjoys training people who want to safely advance their fitness after rehabilitating from back, hip and shoulder injuries. He is also a Certified Fitness Nutrition Specialist through the American Council on Exercise.
As both a group fitness instructor as well as a one-on-one coach, Kyle personalizes his approach with each person and creates an atmosphere that is both fun and therapeutic. He combines classic strength-training methods along with yoga/pilates inspired movements in order to create a balanced and stronger body from head to toe. In his free time, Kyle enjoys acting, filmmaking, riding his bike and a good espresso.
Adam Gray-Hayward, Certified Personal Trainer, Certified Pilates Instructor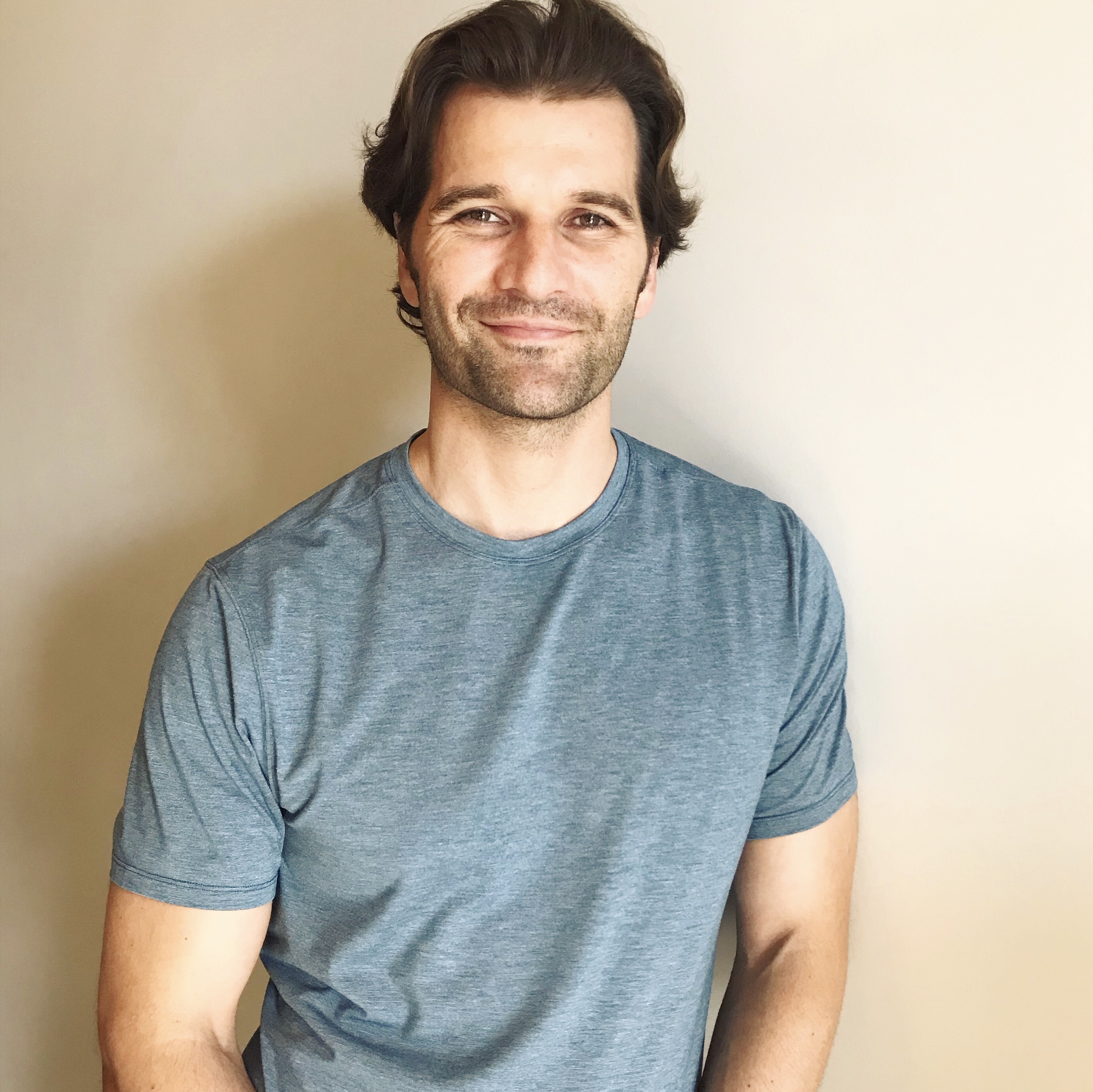 Adam is a National Academy of Sports Medicine (NASM) Certified Personal Trainer, a Roman Pilates Certified Pilates Instructor, an Australian Institute of Fitness Certified Group Fitness Instructor, and an American Council on Exercise (ACE) Certified Senior Fitness Specialist, with over a decade of experience. He is an Australian native and former college football and rugby player with a wealth of knowledge in sports performance, functional movement training, and overall well-being.  From beginners in exercise to professional athletes training for performance, Adam possesses the full spectrum of training expertise.
Adam received a degree in Business Finance from San Diego State University and continued his education at McGill University in Montreal.
Outside of the gym, Adam can be found exploring Los Angeles with one or more of his seven siblings; waking up in the early hours to watch his hometown Sydney Roosters play live online; or burying his head in a novel by his favorite author, Jo Nesbø. Adam's latest hobby is trying to improve his cooking skills, where he is having minimal success.