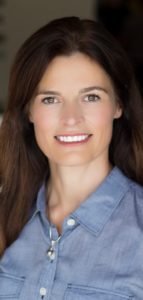 *COVID-19 UPDATE: AS A MEDICAL PRACTICE AND MEMBERS OF THE HEALTHCARE AND PUBLIC HEALTH INFRASTRUCTURE ESSENTIAL WORKFORCE, WE ARE HERE FOR YOU!  WE ARE SEEING PATIENTS BOTH IN-OFFICE & VIRTUALLY.  IN-OFFICE WE HAVE A MODIFIED, STAGGERED SCHEDULE TO KEEP VOLUME LOW AND ARE FOLLOWING ALL CDC & LOCAL GUIDELINES FOR SAFEST CARE. 
1:1 PILATES, TRAINING AND PERFORMANCE ARE PT GUIDED.
CLICK HERE TO LEARN ALL THE WAYS WE ARE MAKING PT & FITNESS SAFEST FOR YOU.
ELEVATE is an evidence-based, concierge physical therapy and fitness facility, with an elite team of professionals that will meet you anywhere you are in your state of health, perpetually ELEVATING that state — Rehabilitating from injury, pain and sickness.  Participating in wellness & fitness.  Advancing high-level performance.  For life.
ELEVATE turns the traditional managed-care physical therapy clinic and the mass-market fitness environment on their heads with its concierge physical therapy and fitness model.
Elevate sets the bar very high with our level of care, expertise, and customer service.  Our multi-disciplinary team of experienced Doctors of Physical Therapy, Certified Personal Trainers, Certified Strength & Conditioning Specialists, Pilates Instructors and Massage Therapists work collaboratively to integrate the best thinking across disciplines for the most innovative and effective programs for clients at any stage of health.
The founders of ELEVATE opened the doors to the 2,100 sq. ft. facility in Santa Monica, CA in April 2014.  They were Division 1 college athletes and nationally ranked youth athletes.  They did their graduate PT training at two of the best programs in the country — USC and Northwestern University.  The Elevate team consists of highly experienced clinicians, passionate about being the best for their clients.  They've helped people of all ages from toddlers to 101 years young; of all levels from youth athletes to weekend warriors to professional athletes; all injury types from sprained ankles to post-surgical rehab; and acute to chronic pain.  They are experts in treating musculoskeletal problems of all kinds.  They are movement optimization and manual therapy specialists.
For the extensive list of services, conditions treated, approaches & interventions, equipment & technology, click here
To read more about the outstanding Elevate Team, click here
To read what people are saying about ELEVATE, check out our TESTIMONIALS here
Welcome.  We look forward to ELEVATING you!
ELEVATED APPROACH.  ELEVATED RESULTS.